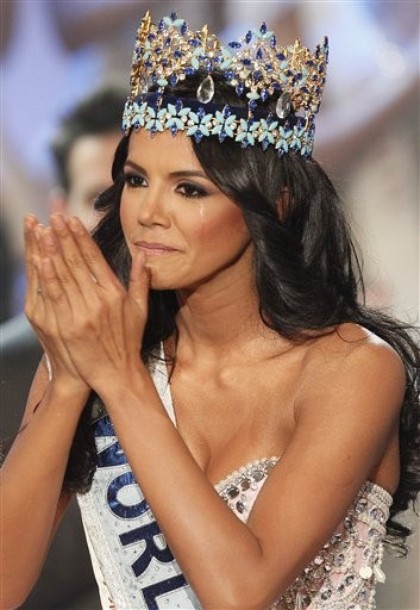 UK Today News: The stunning 21-year-old Ivian Sarcos, a graduate of Human Resource from Venezuela was crowned as the new Miss World 2011 winner in a grand beauty pageant in London on 6th November. The beauty pageant took place at the Earls Court in London and was broadcasted live in more than 150 countries. The pageant had taken place at the same venue where the first Miss World beauty pageant was held in the year 1951.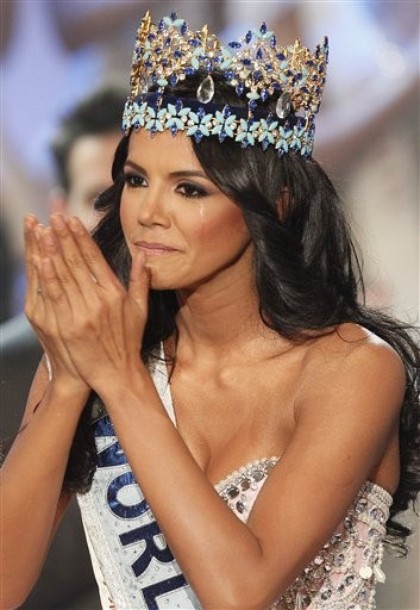 Sarcos at present works with a broadcasting company and had expressed that her future ambition was to work with the non-governmental organizations and children. The 21-year-old has already created her own foundation to help youngsters.
Miss Venezuela likes to play volleyball, trekking and mountaineering.
Sarcos was orphaned at the age of eight and had grown up in a convent. Miss Philippines, Gwendoline Ruais was named as the runner-up of the pageant and Miss Puerto Rico, Amanda Perez claimed the third spot. After her win, Sarcos had said that she feels as the most beautiful woman in the world. The 21-year-old had expressed that she felt like shouting out. The Miss World 2011 added that winning means everything to her and that she hopes to take advantage of being a winner in a productive manner. The human resource graduate also said that she would like to help people like her who are orphans and would also like to help the elderly people including troubled teenagers.
The organizers had said that the pageant was watched by a billion viewers around the globe, but at the same time it was also criticized for being outdated. Just outside the venue, a small feminist demonstration had taken place, and they were protesting for 'appalling offence against women's equality'. Sarcos expressed that her proudest moment was when she did her communion.
The next Miss World Pageant will be held at Inner Mongolia in China.